Jurassic World: Dominion Dominates Fandom Wikis - The Loop
Play Sound
This article is about the aspiring fashion designer. You may be looking for the TV series of the same name.
"

My mom was Katherine Keene. She was a seamstress. I was named after her. She always used to say you don't have to be rich to be stylish. We would get inspired by our favorite designers and make our own.

"
Katherine "Katy" Keene is a main character on The CW's Katy Keene. She is portrayed by Lucy Hale.
Katy is an aspiring fashion designer in New York. She was friends with Veronica Lodge until the latter moved from New York to Riverdale. Despite her departure, the two have remained in contact. Katy has aspirations of becoming a world renowned fashion designer and works at Lacy's as a shop girl in hopes of propelling her career. She was promoted to co-interim department head until Gloria returned to fill the position.
Character Description
Bold, big hearted and independent, Katy Keene is a twenty-something New Yorker who aspires to be a fashion designer. When she's not working as a personal shopper at a luxury department store, she's navigating friendship and dating in the big city.[1]
Early Life
Katy grew up on the lower east side. Her mother was a seamstress, and every weekend they would go to Lacy's Department Store and stare at the windows for hours since they couldn't afford anything. They would get inspired by their favorite designers and make their own clothes. In the third grade, she met her best friend Jorge Lopez, and for a period of time, he even stayed with her after being thrown out by his parents. At 16, she started dating KO Kelly and later became friends with Pepper Smith. She also befriended Veronica Lodge after she and her mother designed her dress for her Quinceañera.
Throughout Riverdale
Katy Keene meets with her old friend Veronica Lodge in New York City and goes on a shopping spree, trying on various outfits. Afterward, Katy asks Veronica if she likes drag as she and her friend Jorge Lopez often sneak into a dive bar called Molly's Crisis.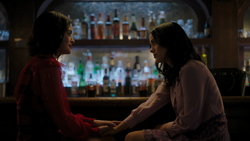 Katy and Veronica grab a drink at Molly's Crisis. Assuming Veronica gets into Barnard, Katy asks if Archie will be moving with Veronica to New York. Veronica explains that's still very much up in the air. She doesn't think Riverdale could survive without him, which is why she's been considering long distance. Veronica then asks about Ko, a boxer whom Katy is officially in a relationship with. Veronica remembers the first time Katy held hands with him. It was at Veronica's quinceanera at the Plaza. And Katy told Veronica his palms were sweaty because he was so nervous. All Katy remembers of that is the Jonas Brothers and how stunning Veronica looked in the dress made by Katy's mom. Veronica then asks Katy about her mom and her shop. Katy reveals that her mother is sick. She's getting treatments, but they caught it late. Veronica embraces Katy and reminds her that she's loved.[2]
Katy calls Veronica and reveals that Chad has just entered Lacy's cafe with the heiress to Spiffany's fortune. Veronica suspects that Chad is looking to make her jealous, so Katy offers to pour hot coffee into his lap.[3]
Throughout Katy Keene
Physical Appearance
Katy has a pale ivory complexion complimented her with round hazel eyes and plump lips. She has a petite frame and stands approximately at 5'2 ft. She often wears pink and red clothing, sometimes covered in hearts.
Personality
Katy is kind and sweet, often willing to help those even if it means stretching herself too thin. Though, she often puts too much pressure on her self, carrying the weight of the world to ensure her friends are safe. She's also protective of her loved ones and accepting of their flaws.
Relationships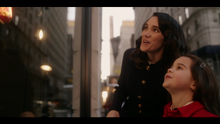 Katherine is Katy's mother, who died several years ago. She was loving and nurturing, forced to raise Katy on her own. Katy often refers to her mother as having been her best friend. Every weekend, they would go to Lacy's Department Store and stare at the front window for hours as they couldn't afford anything inside. They would get inspired by their favorite designers and make their own clothing. As Katy got older, their shared love for fashion grew. Kathrine and Katy even designed the dress for Veronica's Quinceañera.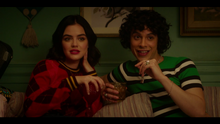 Jorge is one of Katy's closest friends from her childhood. They met during the 3rd grade and have been best friends ever since. For a period of time, he even stayed with her after being thrown out by his parents after he revealed to them that he was gay. They got older and their friendship continued. As they reached adulthood, they moved into an apartment together in Jorge's parents' building. Katy has been very supportive of Jorge's lifestyle and often designs his dresses for his drag shows.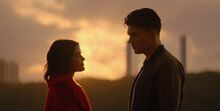 Katy and KO are childhood lovers. They met at 16 and dated well into adulthood. She described him as her knight in shining armor, often coming to her rescue. Ever since they started dating, KO had always been there for Katy, such as when he installed an AC unit in her bedroom on the hottest day of the summer and when he carried her for 50 blocks. He also comforted Katy when her mom was sick, and after Katy's mom passed away, KO's family became her family. She can't imagine her life without him. After 10 years together, KO proposed to Katy. She initially accepted but had doubts about marrying KO. She felt as if they were rushing into marriage and suggested that they simply move in together first. Eventually, this put a strain on their relationship and they broke up, though they remained friends.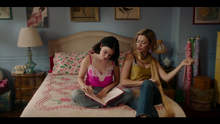 Unlike with Jorge and KO, Katy met Pepper not too long ago, though they became close friends during that time. However, Katy didn't know much about Pepper, and what she did know of Pepper, most of it was a lie in order for Pepper to maintain her high profile socialite image. Upon learning the truth about Pepper, that she wasn't wealthy or well traveled, and that she lied about everything, Katy began to questions their friendship. More so after she learned that Pepper's dad was alive and that she hid him away when Katy would do anything to know her own father. However, Katy eventually came to forgive Pepper.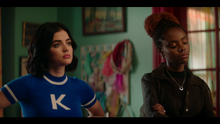 Katy met Josie through her friendship with Veronica. She was very welcoming to Josie, and they became fast friends upon her moving in with Katy and Jorge. Katy even posed as Josie's manager upon her getting approached by Alex, who worked for Cabot Entertainment and wanted to meet with Josie to talk about her career. Even in just becoming acquainted with Josie, Katy had become protective of her. And though, they've had disagreements, their bond has only continued to grow.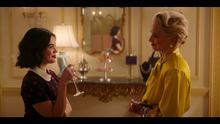 Gloria is Katy's mentor, who she looks up to and has aspirations to become one day. Gloria sees Katy's potential and wishes to see her thrive. Their relationship has evolved since Katy first began working at Lacy's, where Gloria initially saw Katy as nothing more than another girl. Since then, Katy has proven her value and talent, resulting in her earning a certain level of respect from Gloria. Katy even helped Gloria gets reinstated as head of personal shopping at Lacy's after she was let go.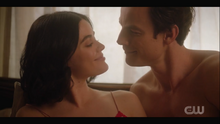 Katy's first encounter with Guy ended with her mistaking him for another designer, which was all he needed to make his final decision to not sell from Lacy's. Looking to secure her job, Katy continued to pursue Guy in hopes that he would settle with Lacy's. Katy was persistent, though he remained unconvinced. Until finally, Katy was truthful with him. Katy told him that his work was overrated. Guy was impressed with her honesty and asked what else she really thought about him. After a bit of persuasion, Katy managed to get Guy to agree to come to Lacy's. This resulted in her coming to work for him as his assistant in his department, which led to a brief romantic relationship, which ended after Katy learned that he had stole all of his former assistants' work.
Appearances
Riverdale
Season 6
Katy Keene
Season 1
Trivia
Gallery
See also: Category:Images of Katy Keene
| | |
| --- | --- |
| | Katy Keene's Gallery Can Be Found Here. The Gallery May Consist of Promotional Images, Screencaps, and Video Clips Released By Network Officials |
References